Will COVID-19 make homeworking the new norm?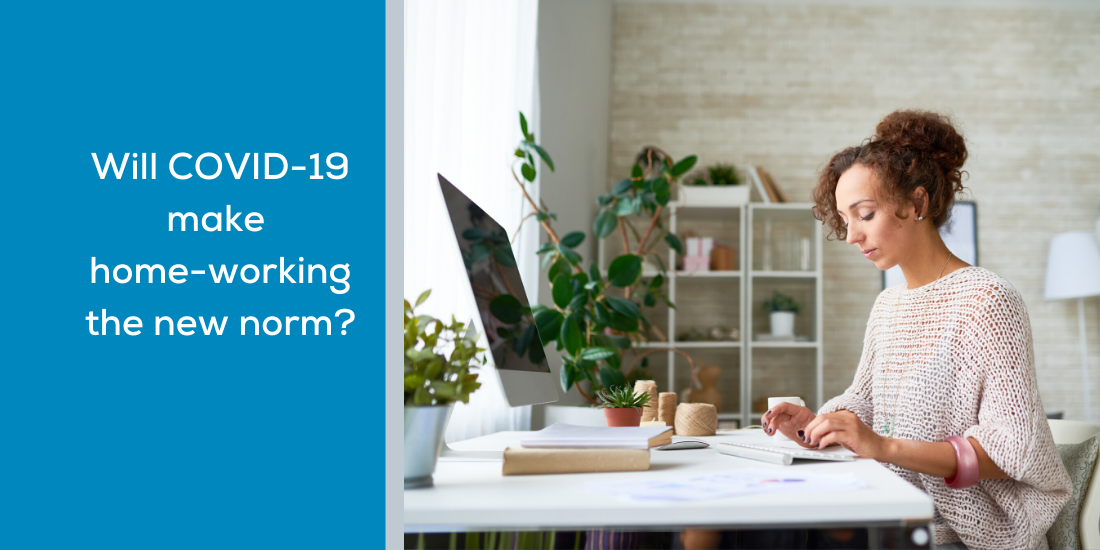 Will COVID-19 make homeworking the new norm?
As the global COVID-19 pandemic has spread rapidly across the globe, millions of workers are working from home for the first time. Some of the world's biggest companies such as Google, Microsoft, Hitachi, Apple and Amazon have moved swiftly to compulsory remote working for large sections of their payroll.  For many people this will be an entirely new experience.
A remote working trend has become a flood
Remote working as a percentage of the workforce has been creeping up over the past couple of decades. Prompted by developments in technology, the changing way we do business and the different expectations of younger workers, the trend has been steady but unmistakeable. That steady trickle of companies developing remote working has, over the past few weeks, become a flood. Intended or not we are now at a moment of potentially vast and lasting change.
Plans that were put on hold have now been enacted
Many companies have been discussing remote working for years, but in-built pragmatism and management fears have prevented those plans moving much beyond the development stage. Many employees have been lobbying for the chance to work remotely while others have been reluctant to take advantage of existing opportunities to do so. Even in companies where remote working has been quietly encouraged, a culture of 'presentee-ism' has made workers nervous about making the move.
The COVID-19 restrictions have dramatically changed the situation. Now companies who had been reluctant to offer remote working are seeing that not only is it technically possible, it also increases productivity. Staff no longer have to commute to the office arriving stressed and tired before the day begins, they're better able to manage their work life-balance and thrive on the greater autonomy.
A new reality
It looks increasingly likely that the enforced changes that are currently taking place  will become lasting even when the present restrictions are lifted. Some companies may well revert to centralised working practices after the crisis is over but for others it will be a lasting change.
There are key advantages to developing a permanent remote working culture for a company. Employees get used to it and it increases the overall resilience of the company. Those companies that already had a well-developed remote working culture have found the current restrictions much easier to manage than those that have been rushing to catch up.
Make the necessary changes now
As the globe comes to term with this pandemic and makes preparations for any future disruptions, it's likely that periods of restrictions will alternate with periods of relative normality. Until a vaccine is found and rolled out for COVID-19 it's likely that government will respond to new outbreaks with renewed restrictions. It makes sense therefore to ensure your company is able to move swiftly towards greater remote working when necessary. Having infrastructure such as remote telephony and hosted desktop services in place now and ongoing makes good commercial sense.
An adaptable business is a resilient business
Many companies have been running to catch up. Ensuring that your business can adapt swiftly to new working realities whether desired or imposed should be a priority. Work culture is unlikely to return to what it was before the outbreak and companies that embrace the change are more like to prosper.
Covid-19 is a game-changer for home working. To get ahead of the game and make home working a reality for your teams, contact Ampletech today