The Top 5 Benefits of Hosted Telephony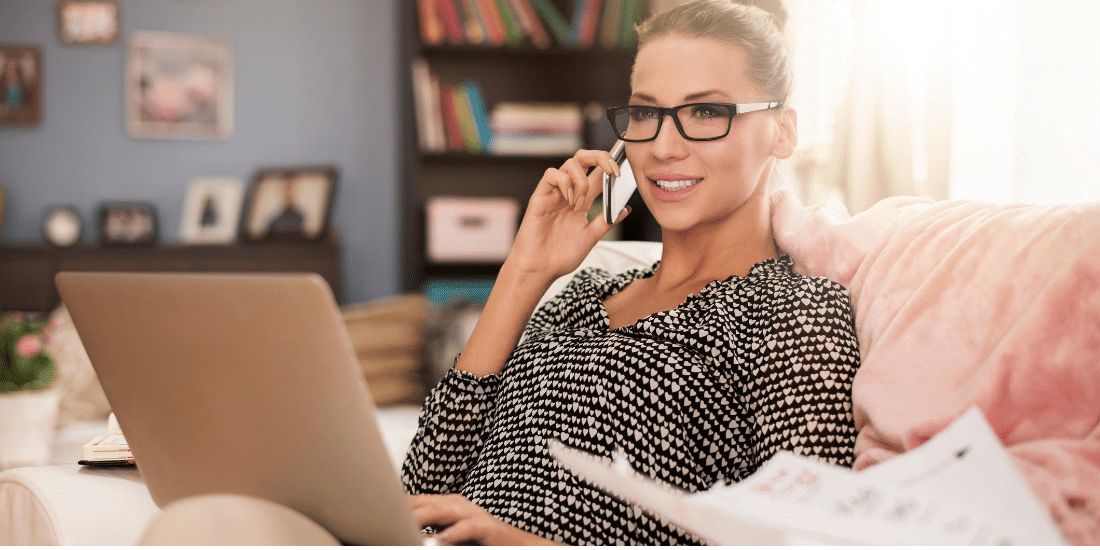 With the recent rapid changes brought about by the Covid-19 pandemic, hosted telephony services have been in much greater demand. Companies have realised the key role it can play in delivering a successful remote working strategy.
Hosted telephony has a wide range of benefits that make it a smart long-term solution. As the peak of the crisis starts to abate, there are still key advantages for businesses in switching to a hosted telephony system. By swapping telephone hardware for a cloud-based system it makes businesses more adaptable, and therefore resilient in the face of future shocks. It also delivers real immediate benefits for businesses.
Let's take a quick look at what we consider to be the top five of those of benefits.,,
1. Employee experience
Hosted telephony offers a much more user-friendly experience than many traditional office telephony systems. The ease of use and adaptability means it's adopted much more enthusiastically by employees. Employees can opt to use handsets to make calls or instead use their laptop, desktop, or other device. Intuitive technology allows for the seamless integration of telephony into existing business applications.
2. Completely mobile
Hosted telephony is agile and adaptive. It can be used on the move, by employees working from home or in an office-based context. With blended office and remote working being the predicted way most of us will work in the coming years, hosted telephony helps to facilitate that shift. If your company moves premises, then you take your telephony system with you at no added cost.
3. Scalability
One of the real beauties of hosted telephony is how easy it is to scale up as your business grows. It's not fixed to any particular hardware, so it's very straightforward to scale depending on your company's usage and future growth…
Further UK numbers can be added at any time
Add new users and services in real time
Add handsets and increase bandwidth as required
4. Future proofing
With hosted telephony your system isn't tied to old hardware like it was in the past. As your system is connected to the cloud you can easily take advantage of technological advances, allowing your company to stay one step ahead of the competition. You can also benefit from 24/7 maintenance and support safeguarding your company against costly downtime.
5. Reduce costs
As with all the best technological advances, hosted telephony manages to reduce overall costs to business, while delivering a better service. Research has shown that over the long term, businesses who switch to hosted telephony save between 50-70% of their telephony costs. It does this by offering:
transparent, low monthly rates per phone line
unlimited long and local distance calls
cost-effective international call options
the ability to consolidate multiple business sites into a single system
the chance to eliminate dedicated telephony circuits
reduces the amount of equipment required to make/receive phone calls.
Wildix gives you the edge 
Ampletech is proud to be a Gold Partner of Wildix. The Wildix system is a scalable solution for companies looking to upgrade their communication tools by introducing features such as videoconferencing, chat, and user presence, while at the same time reducing operating costs.
To find out more about Wildix and how hosted telephony can help your business, speak to the expert team at Ampletech today.