Setting up a home office – what you need to know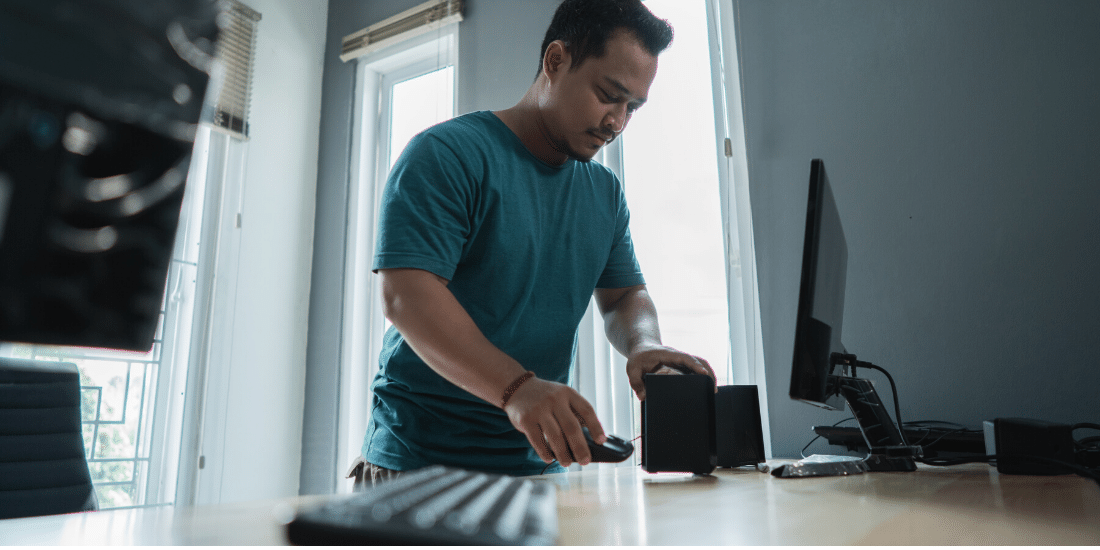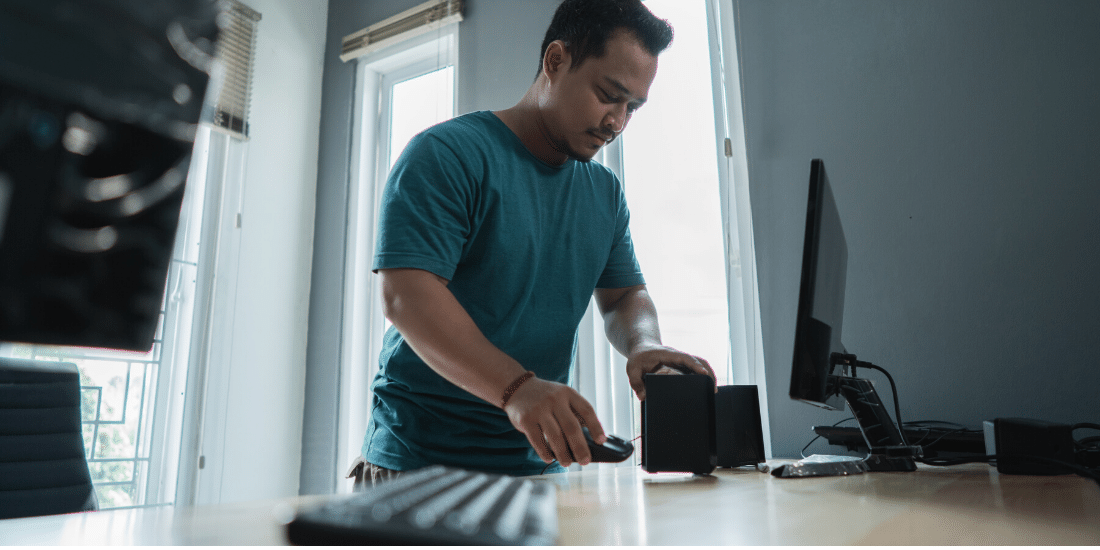 Remote working has come of age over the last few months with large numbers of people adjusting to working from home for the first time due to the Covid-19 crisis. There's been lots of advice available about home working. The importance of having a dedicated room or space, a comfortable desk and a decent laptop are usually cited. But there's more than just the practicalities of where to work in your home that are important. If you don't have the tools to carry out your job remotely, then there's real potential for frustration.
The tools you'll need
To work efficiently at home, you'll need to have all the necessary applications to be able to do your job. Two of the most vital applications your remote working set-up needs is hosted desktop and hosted telephony services.
Let's take a look at both of these in more detail…
What is hosted desktop?
For the end-user, the experience of using a hosted desktop is identical to using a desktop PC. A hosted desktop is like an ordinary PC, but all the data, applications and user information are stored remotely on a private server rather than on the computer's hard drive. You can access the hosted desktop via an internet connection on any internet enabled device. This allows people to work remotely while still having full access to all the data and applications they would normally use while in the office.
What are the advantages of hosted desktop services for remote working?
• Hosted desktop services remove the need for in-house IT infrastructure while allowing people to work from any location with internet access.
• It completely eliminates the need to copy files from one PC to another.
• Reduces the costs of hardware, licences and support.
• Data is stored securely in server centres which ensures continuity of access in the event of hardware failure.
• All data is backed up and secure.
What is hosted telephony?
With hosted telephony your business phone system is hosted in the cloud rather than in an office. It removes the need for costly telephone infrastructure and hardware on site and allows for remote working. The business phone system is hosted remotely and is accessed via the internet. Remote workers just need a PC, laptop or mobile device to access it.
What are the advantages of hosted telephony services for remote working?
• Staff can answer and make calls at home as they would in the office on the same numbers via a home PC or mobile app.
• It gives them the ability to record, hold, transfer calls, and check on the availability of other staff members also working remotely. It allows them to access the company phone book.
• It reduces the possibility of system downtime.
• Audio, video and conferencing can be integrated.
The two most important tools
Having access to these two crucial services should ensure that you can work remotely. The workplace no longer needs to be a physical place where people gather to carry out their jobs. Instead, all the facilities and applications taken for granted in the office can be accessed remotely. Businesses are also able to ensure there's consistency in how their remote staff work and represent the company.
Getting the basics right
If you ensure these key tools are in place, then there's a greater chance remote working will be a success for both employees and employer alike.
Foe more advice about hosted desktops and telephony for your home office space, contact us today.